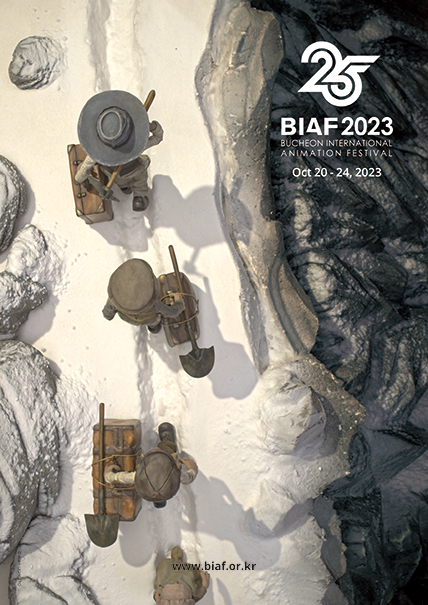 BIAF2023 Poster
Design Director Alain Ughetto
In search of a better future, men, women, and children cross the mountain, risking everything.
They leave to work for a long time. They leave with suitcases, shovels, and pickaxes.
Where do they come from? And where are they heading?
BIAF2023 Unveils Official Trailer
Producer Director Alain Ughetto
Animation is sometimes cartoon, sometimes stop-motion, and sometimes made using powder or sand.
But in all cases, there is a hand behind it that shapes, draws, models, and creates the animation, which always remains hidden.
In this trailer, I wanted my hand, more specifically my thumb, to appear and disappear, bringing abstract shapes to life.
With the touch of a hand, the dough makes a move until it takes the form of the navel of a man or woman—it doesn't matter—and the trailer ends in the center of the world, where everything began, for better or for worse.
If you zoom into the frame, the gesture of a craftsman remains and will always remain.